Conține 1 fișier: doc
Pagini : 8 în total
Cuvinte : 2281
Mărime: 13.25KB (arhivat)
Cost: Gratis
Extras din curs
Course I
Accounting and the Business Environment
Planning, recording, analyzing, and interpreting financial information is called accounting. A planned process for providing financial information that will be useful to management is called an accounting system. Organized summaries of a business's financial activities are called accounting records.
Accounting is the language of business. Many individuals in a business complete accounting forms and prepare accounting reports. Owners, managers, and accounting personnel use their knowledge of accounting to understand the information provided in the accounting reports. Regardless of their responsibilities in an organization, individuals can perform their jobs better if they know how to read the language of business.
The development of accounting concepts and principles is closely related to the economic growth, as businesses grew in size, and outsiders increased their demand for financial information. A business is an organization that sells products or services to customers. One major goal of a business is to generate a profit, which is the difference between the sales price of the goods and services sold by the business and the cost of the resources used to provide these goods or services. The second major goal of a business is to stay liquid. Being liquid means being able to generate enough cash from selling goods or services to pay bills on time.
A. Types of Business Organizations
A business organization can be classified by what it provides to its customers.
• Service companies perform services for customers. Some service companies require lots of expertise (legal, accounting, medical, or banking services), and others help with personal services (oil changing, painting, cleaning or hair styling).
• Merchandise companies, also known as retail companies, sell products that are made by another company.
• Manufacturing companies make their own products that are sold directly to the final customer or to other companies who distribute the products to customers.
B. Forms of Business Organization
A business organization can also be classified based on how it is organized. There are three basic forms of organization:
• A proprietorship – has a single owner, called the proprietor, who is often the manager. It tends to be a small merchandising store or the professional business of a physician, attorney or accountant. The advantages of a proprietorship include ease of formation, total control by the owner and profits that are not shared.
From the accounting point of view, each proprietorship is separate from his owner. The accounting reports of a proprietorship are separate from the owner's personal financial records. From a legal perspective, the business is the proprietor. If the organization stop operating, the owner is personally responsible for all the debts that the business owed to creditors.
In this course, we begin discussing the accounting process by looking at a proprietorship.
• A partnership – joins two or more individuals as co-owners. Each owner is a partner. It is a business such as a retail store or a professional organization of attorneys or accountants. It is small or medium-sized, but it can have an unlimited number of partners.
Accounting treats the partnership as a separate organization, distinct from the personal, financial affairs of each partner. But again, from a legal perspective, a partnership is the partners. If the organization stops operating, the partners are personally responsible for all debts that the organization owes to creditors.
• A corporation – is owned by stockholders or shareholders. Stockholders purchase an ownership interest in a corporation by buying shares of its stock.
Preview document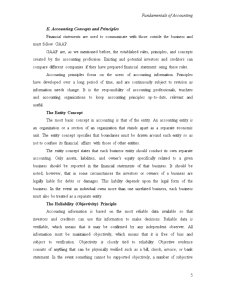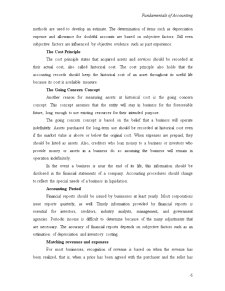 Conținut arhivă zip
Accounting and the Business Environment.doc
Alții au mai descărcat și
Te-ar putea interesa și
Ai nevoie de altceva?